WebsiteLamp ("we", "our" or "us") or WebsiteLamp (single word) provides guidelines and agreement. These are our terms and conditions for services which applies to all visitors who use WebsiteLamp for the purpose of using certain products and the features. It could refer to either paid or free services available and offered here on this site. This serves as an extension of the rules for our data privacy.
Effective Date: Apr 01, 2020
Last Updated: May 17, 2023
Latest Changelog: Initial Release
Go to Section
By accessing our website and/or our services then you agree to be bound by these Terms And Conditions for services. If you disagree with any part of the rules and regulations specified here then we recommend that you refrain from using such services and features. This is for the purpose of being transparent on our offers and limitations to avoid confusion especially on premium features being paid.
2.0 Policy Scope for Our Service Terms And Conditions
Your continued use of the WebsiteLamp and services applies to the Terms And Conditions. Wherein it means that you understand, accept, and agree to the current rules and changes at a later time. It is expected at your responsibility that you check this page frequently. So that you are aware of any changes, as they are binding to you as a user or client of the WebsiteLamp and our services.
The following terms and conditions refer to WebsiteLamp services and use. This governs your access to, and use of this website https://www.websitelamp.com. Including any content, functionality, software, and other services offered on or through this website, subdomain, and our other owned sites. Please read and understand these Terms And Conditions carefully before using the WebsiteLamp and services operated by WebsiteLamp.
Your access and use of our website services and features are in accordance with our terms and conditions. So upon your acceptance by continuing usage of our website and services is in compliance under these Terms And Conditions. These Conditions, Rules, and Regulations apply to all visitors, users, clients, and others who wish to access or use this website and its services.
3.0 Changes to these Terms And Conditions
We may revise and update these Terms And Conditions from time to time at our sole discretion when deemed appropriate. All changes are effective immediately when we post and update this page. It applies to all access and use of the website and its services thereafter. If it is a major revision, we may provide a 30 days period, prior to any new terms taking effect. What constitutes a major change will be determined at the WebsiteLamp team's sole discretion and can be found under changelog.
WebsiteLamp offers different paid services and premium website features. The funds or revenue earned from it, are distributed towards the salary of our employees. Additionally, an allocation of this budget is spent on paying the bills and expenses for the maintenance and keeping up the WebsiteLamp site. While the remaining income is saved on technology or software upgrades for service improvement and website enhancement.
4.1 Subscriptions and Renewals Terms and Conditions
Certain parts of our website services and features are billed on a subscription basis at different periods depending on what you signed up for. You will be billed in advance on a recurring and periodic basis ("Billing Cycle"). These payment cycles are set either on a one-time or recurring monthly or annual basis. It entirely depends on the type of service, feature, sponsorship, or advertising plan you selected when purchasing a premium subscription.
At the end of each billing cycle, your paid subscription plan will automatically renew. Unless you cancel it prior to the renewal date or if we cancel it due to a violation of Terms and Conditions. You may cancel your Subscription renewal by informing WebsiteLamp staff and team in advance of your due date or renewal date. Or some services and features may be canceled from your account profile dashboard.
4.2 Payment Method and Channel Gateways
A valid payment method includes an acceptance of a major debit or credit card. Additionally, Paypal or Payoneer may also be used or required to process the payment for your premium subscription. You shall provide WebsiteLamp with accurate and complete billing information including full name, address, state, zip code, telephone number, and valid payment method information.
As indicated on our Terms and Conditions, these rules govern all free and paid features and services on WebsiteLamp sites. Should automatic billing fail to occur for any reason, we will issue an electronic invoice indicating that you must proceed manually, within a certain deadline or due date. You are additionally required with the full payment corresponding to the billing period as indicated on the invoice.
4.3 Fraud and Risk Management
By submitting such payment information, you automatically authorize WebsiteLamp to charge all Fees incurred through your account and certify you own or authorize a person on the account where the funds will be taken from. WebsiteLamp will not be liable for fraud charges as we have no way to verify the authority or ownership of the payor/payer transactions.
4.4 Free Trial
WebsiteLamp at its sole discretion may offer a subscription or service with a free trial. It could either be for a limited period of time or a lifetime. At times you may be required to enter your billing information. This is in order to sign up for the free trial but you will not be charged not until the free trial has expired.
On the last day of the free trial period, unless you canceled your subscription, you will be automatically charged by the applicable subscription or premium fees for the type of service or feature you have selected. At any time and without notice, WebsiteLamp reserves the right to modify the terms and conditions of the free trial offer, so we advise you to check your email for notification.
4.5 Fee Changes
WebsiteLamp, in its sole discretion and at any time, may change the subscription fees for features and services. Any subscription fee changes will become effective at the beginning of the next billing cycle. WebsiteLamp will provide you with prior notice of any change on a reasonable subscription fee change. This is to give you an opportunity to terminate your subscription in case you do not agree with the new pricing. Especially before such change becomes effective and applied.
Your continued use of the services and features are subject to Terms And Conditions. After the change in our Subscription fee comes into effect, it then constitutes your agreement to pay the modified Subscription fee amount if you did not cancel prior to the next billing cycle. In case your account has been charged already, refunds will not be guaranteed.
4.6 Refunds, Claims and Cancellation Policy
For Cancellation requests, certain refund requests for subscriptions and services may be considered by WebsiteLamp on a case-by-case basis and granted at the sole discretion of WebsiteLamp. In most cases, we do not allow refunds as our services and features are all intangible. We also have the right to cancel a service or subscription of our clients because of an overdue unpaid bill or a violation of any guidelines on our terms of service.
For voluntary cancellations, you must terminate your account or subscription at least within 30 days of the current billing cycle. This can be done before the end of the next billing cycle to prevent renewal and charge on your account. If you do not terminate your account or subscription before the end of the next billing cycle, you will be charged a subscription renewal cost or the corresponding fee.
Consequently, you will not be entitled to a refund of the paid subscription renewal fee as per our Terms and Conditions. Termination of subscription does not affect your obligation to pay your remaining dues or charges owed. All remaining payable costs and fees must still be paid if there are any and still held for legal charges if not paid after the deadline. In addition, termination of subscription will still subject all fees that may have become due before such expiration or termination to be paid.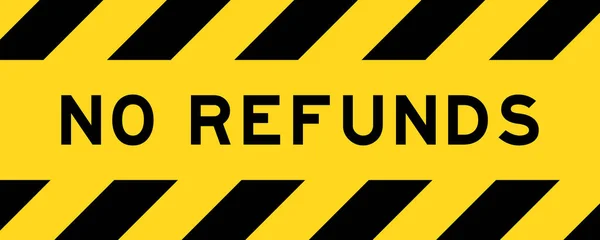 4.7 Non-Refundable fees and Grace Period
All fees and cost charges from WebsiteLamp by its subscription, services, voluntary sponsorship, and features are non-refundable transactions. But at the sole discretion of the WebsiteLamp team, we may provide consideration of refund on cancellation grace period within 24 hours for first-time clients or customers. Or additionally, we may provide a refund on certain instances at our sole discretion if the claim is for valid reasons.
All provisions of these Terms And Conditions which by their nature should cover and incur termination including, without limitation, ownership provisions, warranty disclaimers, indemnity, and limitations of liability in certain instances that a guideline has been violated or breached.
4.8 Donations Terms And Conditions
All voluntary donations are subject to terms under section 4 part 7. Donors are welcome to make donations as one-time or monthly recurring payments. Donations can be made via Paypal, through manual invoices if requested, and through our third-party website partners. Any value or amount is accepted. However, the system could only process payment donations starting at 5 US dollars and above.
4.9 Sponsorships and Advertisements
All sponsorship and advertising fees are subject to regulations on this page specified under all parts of section 4. Sponsors and clients of our advertising services and other features automatically agree to all that is stated under our Privacy Policy together with our Terms and Conditions upon payment. All customers, clients, sponsors, and members are required to read, fully understand, and agree to what is stated on this agreement page.
Failure to do so may result from legal charges and obligations to WebsiteLamp. Any inquiries before proceeding with any transactions should be directed to our staff. This is to maintain a clear and transparent agreement between clients, sponsors, or members with the WebsiteLamp company. Only make transactions within the WebsiteLamp to keep your account secured.
4.10 Prorated Charges
There are some instances where a partial refund or charge is applied to a client or customer's account. The prorated amount is essential to deduct or credit an exact amount depending on a calculated subscription for a period of time. These are rare instances only whenever applicable. As all of WebsiteLamp's premium plans are either on monthly, quarterly, or annual subscriptions. Normally, the prorated amount is needed for service upgrades or an increase in subscription fee took place.
5.0 Taxes and Other Charges
A late payment penalty fee of 5 percent will incur in addition to the monthly subscription fee within the first 3 days after the due date (first offense). While an additional 5 percent penalty fee will apply for the failure of payment from the succeeding 4th to 7th day after the due date (second offense). That is on top of the penalty fee incurred from the first 5 percent on the first offense.
However, past a week after the due date (third offense) and the bills are still unpaid or unsettled, WebsiteLamp reserves the right to cancel the service or subscription of our clients or customers at this instance. In addition, the corresponding client still is obligated to pay any debts for any service used. The amount that has to be paid past the due date will be a full billing cycle and the prorated amount is not guaranteed especially with the use of a third-party service like web hosting.
We are based in Hong Kong and we do not add taxes or hidden charges to your account. If your business or yourself is a legal resident of Hong Kong, we are required to add an additional 16.5 percent of the original pricing of your premium plan. Otherwise, no taxes will be added unless specified by your local government or from our banks and online payment platforms. These other fees and taxes if applicable are to be shouldered and deducted from the payor's account (client, sponsor, or patrons).
6.0 User Accounts Terms And Conditions
When you create an account with us, you guarantee that you are above the age of 18 years old. You also guarantee that the information you provided to us is accurate, complete, and current at all times. Inaccurate, incomplete, or obsolete information may result in the immediate termination of your account on or banned from our website. All associated WebsiteLamp accounts are bound by our Terms and Conditions.
You are responsible for maintaining the confidentiality of your account and password and will not share it with others. Including but not limited to the restriction of access to your computer and/or account. Otherwise, you will be held liable for any mischief management of your account. You agree to accept responsibility for any and all activities or actions that occur under your account and/or password whether it is stored by us or a third-party service.
You must notify us immediately upon becoming aware of any breach of security or unauthorized use of your account. Also, you are encouraged to report any unlawful usage of an account whether you own it or another member's account.
6.1 Identity Theft
You may not use as a username the name of another person or entity that is not lawfully available for use. Such as a name or trademark that is subject to any rights of another person or entity other than you, without appropriate authorization. You may not use as a username any name that is offensive, vulgar, or obscene.
Additionally, you must not pretend to be a part of the WebsiteLamp team or our affiliates. Otherwise, if unlawful use or damage has been caused for WebsiteLamp, we reserve the right to file a suit against you. For further information, please refer to Section 10.
By creating an account through our Services, you agree to subscribe to our newsletters, marketing or promotional materials, and other information we may send. However, you may opt-out of receiving any, or all, of these communications from us by following the unsubscribe link or instructions provided in any email we send you. Additionally, you may send us an email using our Contact page.
6.3 Termination of Subscription and Account
WebsiteLamp may terminate or suspend your account and ban access to this site and its services immediately. We reserve the right to do this without prior notice or liability. It relies upon under our sole discretion, for any valid reason or whatsoever, and without limitation. Including but not limited to a breach of the terms of use or a good faith belief that you have breached our rules and regulations.
If you wish to terminate your plan for service and feature. You may cancel your subscription or renewal either through your online account management page or by contacting one of WebsiteLamp customer support teams and our contact page. Please inform us if you wish to deactivate or delete your account. Please note the deletion of an account is unrecoverable.
7.0 WebsiteLamp Contents, Copyright, and Trademark
Our website allows you to post, link, store, share our links, and otherwise make available certain information, text, graphics, videos, or other material ("Content"). You are responsible for any content that you post on or through this website. Including its legality, reliability, and appropriateness.
We have the right but not the obligation to monitor, edit all contents provided by users or post them on WebsiteLamp's or the other person's (not affiliated to WebsiteLamp) social media accounts.
By posting any content on or through this website, you represent, agree, and warrant WebsiteLamp the following terms and conditions.
The content is yours (you own it) and/or you have the right to use it, also giving us the right to grant rights to others or license the content.
That posting your content through this website does not violate the privacy rights, publicity rights, copyrights, trademarks, contract rights, or any other rights of any person or entity.
You are held liable for any illegal use or representation of your content the way you publish or deliver it from the WebsiteLamp.
We reserve the right to terminate the account of anyone found to be infringing on a copyright, trademark, or other rights of another person or entity.
7.1 Copyrights Ownership and Permission Terms and Conditions
You retain any and all of your rights to any content you submit, post, or display through this website. So you are still responsible for protecting those rights for copyrighted materials. We take no responsibility and assume no liability for any content you or any third party posts on or through our website and shared on our social media accounts.
Also, by posting content through this site, you grant us the right and license to use, modify, perform, display, reproduce, and distribute such content. May it be through this website or our social media accounts. In addition, original content found on or through this website is a property of WebsiteLamp and is subject to copyrights. So, any individual or group who needs to use them needs to ask permission from us.
You may not distribute, modify, transmit, reuse, download, repost, copy, or use said Content, whether in whole or in part, for commercial purposes or for personal gain, without express advance written permission from us or the owner of the Content.
7.2 Digital Assets and Copyright Disclaimer
WebsiteLamp and its contents may be provided by its users, clients, or members. Thus we only reserve the right to accept them without the responsibility of verifying its source or any possibility of copyright infringement. So, if you think that any of the contents violate the copyright. Please let us know as we are willing to modify or remove it by contacting us and showing proof, or evidence of ownership for the said content material or assets in question.
Some of our pages and posts may contain third-party materials to illustrate and educate our visitors on a certain point, perspective, and illustration. WebsiteLamp does not claim those specific assets and we use them under the "Fair Use Policy". The copyrighted assets are still owned by their respective owners. And we do not encourage anyone to reuse, modify, tamper and re-distribute these said copyrighted items,
We are not held liable if one of our visitors uses the copyrighted assets for their own gains or reasons. As we clearly discourage anyone to do so as specified on this terms of our website services. In those instances, we are willing to cooperate with you for legal charges against them if one of our site visitors used them in a derogatory manner.
7.3 Liability and Accountability Terms and Conditions
Once you sign up for an account, you accept that we cannot guarantee or warrant files on our database to be 100 percent secured. We do not ensure that these will be safe from cyber viruses or other destructive code. You are expected to install anti-virus protection on your device and do safekeeping of your account information. Although, we guarantee that we use proper measures and high technology as much as possible to protect all data within our servers.
We will not be liable for any loss or damage caused by such instances. A security breach happens during a denial of access attack, cyber viruses, or other technologically harmful material that may infect your computer equipment. Additionally, we are not responsible for an instance like a hack on computer programs, data, or other proprietary material when you surf online. As we have no control over such motive or capability to monitor your use outside of our site.
7.4.1 Site Usage Terms of Service
Without limiting the foregoing, neither the company nor anyone associated with the company represents or warrants the services, its content, or any services and items within this website. Including content on our social pages, there will be no guarantee they'll be accurate, reliable, error-free, or uninterrupted.
However, upon our knowledge, we will take action on those contents, and will be corrected so the server or data that are obtained through our website including GDPR cookies and services will meet your needs or expectations.
7.4.2 Company Disclaimer based on Terms and Conditions
The company hereby disclaims all warranties of any kind, whether express or implied, statutory or otherwise as stated on our Terms and Conditions. Including but not limited to any warranties of merchantability, non-infringement, and fitness for a particular purpose.
We are not liable for any views or opinions expressed by our employees and members and users. For the reason that all of our users who submitted these digital assets affirm they have read and understood our Terms of Service on this page.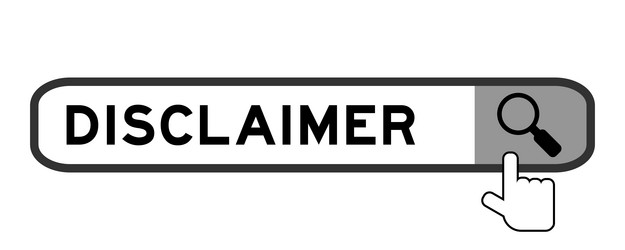 7.5 Intellectual Property
This website and its original content (including, but not limited to, all information, software, text, images, video, audio, and other digital assets thereof and excluding Content provided by users), features, and functionality will remain the exclusive property of WebsiteLamp and its licensors. Some assets we import from other owners. Thus those contents remain to be the property of their respective owners as per our Fair Use Policy agreement.
Our own creations and contents are protected by copyright, trademark, and other laws of both Hong Kong and foreign countries. WebsiteLamp property trademarks and trade assets, including contents, by non-limiting example, any of our logos displayed on or through Terms and Conditions and the words "Website Lamp," and "WebsiteLamp," may not be used in connection with any product or service without the prior written consent and approval from the CEO, managers or authorized personnel.
7.6 Limitation Of Liability
In no event shall WebsiteLamp, nor its directors, employees, partners, agents, suppliers, or affiliates, be liable for any indirect, incidental, special, consequential, or punitive damages. Including without limitation, loss of profits, data, use, goodwill, or other intangible losses, resulting from the following.
(i) your access, use of, or inability to access this website;
(ii) any process or function from any third party services;
(iii) any content obtained from this website and social pages;
(iv) unauthorized access, use or alteration of your transmissions or content, whether based on warranty, contract, transactions (including negligence) or any other legal theory, whether or not we have been informed of the possibility of such damage, and even if a remedy set forth herein is found to have failed of its essential purpose.
7.7 Links To Other Websites or External Sources
Our website may contain links to third-party sites or services that are not owned or controlled by WebsiteLamp. We have no control over and assume no responsibility for the content, privacy policies, or practices of any third-party websites or services. We do not warrant the offerings of any of these entities/individuals or their websites.
You acknowledge and agree that WebsiteLamp shall not be responsible or liable, directly or indirectly, for any damage or loss caused by alleged to be resulting from connection with use of or reliance on any such content, goods, or services available on or through any such third-party websites or services. We strongly advise you to read the terms and conditions and privacy policies of any third-party websites or services that you visit.
Please note that the Privacy Policy and Terms of Use of the external website shall take into effect on contents, posts, and profiles published on our social media sites. Hence the copyrights and the liability are in accordance with what was specified under the terms and conditions on this page.
9.0 Terms and Conditions for Non-Disclosure Agreement
Our employees, clients, customers, and members may be granted access to private information only whenever necessary to fulfill a process. Thus, they are expected to follow and agree on a non-disclosure agreement to protect the data entrusted and shared with them by our clients and customers. They are expected to safe keep this information and may be held liable for legal charges if resulted in damages caused by negligence, leakage, or breach of the non-disclosure agreement.
Any individual, website, group, company, or corporation that has been proven to be using the name of WebsiteLamp or WebsiteLamp without the consent and approval from authorized personnel (WebsiteLamp owner, director, and manager) is illegal. We (plaintiff) reserve the right to file charges against the suspect/defendant who we found to be pretending or using our brand name without our approval.
11.0 License to Use or Illegal Purposes
Some assets or contents that are free to be used for individual or commercial purposes may be included on certain pages like royalty-free assets we obtained from third-party sites. Otherwise, all such materials will be considered copyrighted. Using our digital assets especially for illegal purposes will be a candidate and a subject for legal charges such as copyright infringement. WebsiteLamp remains to have no liability as any usage especially by a third party remains none of our responsibility, especially without our consent.
Any form of hacking and attempt to breach, tamper and ruin to cause damages or loss of any digital asset contents is considered illegal. Attempting or actual use of our website and services against illegal activities under international law will free us from any responsibility or liability. We will not tolerate such illegal activities and will condemn any unfair or unethical practices.
12.0 Indemnification and Legal Matters
You agree to defend, indemnify and hold WebsiteLamp harmless and its affiliates, licensors, and service providers, or their respective employees, contractors, licensors, suppliers, successors, assigns, officers and directors, from and against any claims, damages, obligations, losses, liabilities, costs or debt, and expenses (including but not limited to reasonable attorney's fees), resulting from or arising out of the following.
a) your use and access to WebsiteLamp site, by you or any person who may be using your account and password by any means.
b) a breach of these Terms And Conditions including Non-Disclosure agreement and Copyright infringement.
c) any content you post or create using this website and on our social media pages.
13.0 Terms and Conditions Governing Law
These Terms And Conditions shall be governed and construed in accordance with the laws of Hong Kong and international laws. Without reference to the principles of conflict of laws and are subject to the exclusive jurisdiction and venue of the courts located in Hong Kong. Our failure to enforce any right or provision of these Terms and Conditions will not be considered a waiver of those rights.
If any provision of these Terms of Use is held to be invalid or unenforceable by a court. The remaining provisions of these Terms and Conditions will remain in effect. This Agreement is severable as to any word or provision that is unenforceable. These Terms And Conditions constitute the entire agreement between us regarding our website or services, and supersede and replace any prior agreements we might have had between us regarding this website.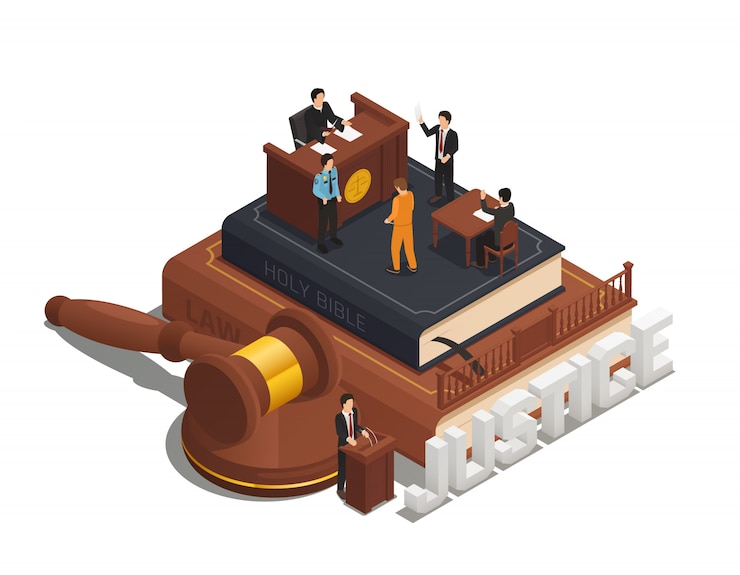 14.0 Exclusions
Some jurisdictions do not allow the exclusion of certain warranties or the exclusion or limitation of liability for consequential or incidental damages. So the limitations above may not apply to you.
15.1 Reports, Abuse and Spam
For any reports of abuse concerning the use of this website, spam, and violation under these terms and conditions. Please do not hesitate to contact us. If you prefer your identity to be unknown or anonymous on your report. Just let us know at the beginning of your message. Rest assured that we would not reveal your identification under any circumstances without your prior knowledge.
15.2 Contact Inquiries, Coordination, or Disputes
If you have any additional questions related to these Terms And Conditions with its Use and Conditions, please contact us and call our attention. We will respond to your letter as soon as possible if needed.